'Hidden in Time' new album by ELEON in Peaceful Radio Show 1489
11 May 2022 Artists
---
Click on logo for Bandcamp page.
Hidden In Time is a sequel to the previous album, Epoch. Hidden In Time dives deeper into the realm of Earth's natural environments and hidden treasures of the past. The music here takes you to forgotten natural kingdoms, the birth of ancient places when newly formed, deep underground chasms, never touched beaches, and sparkling uncharted waters. Sit back, close your eyes and let "Hidden In Time" transport you away from reality. 
Award-winning electronic composer Michael L. Rogers is changing the face of New Age with what can only be described as "Epic Chill". Michael came on board Heart Dance Record in 2018 under his music name ELEON with his first Electronic chill-step release, "Dreams Beyond Terra" co-produced with David Helpling. Since that time, Michael has released other full ELEON titles as well as several singles including "Floating Just Above You" featuring world-renowned electric guitarist Jeff Pearce.
Several ELEON tracks can be heard on the SXM Spa Channel and many international airlines. Michael has also produced a multitude of music into three separate projects. With ELEON being the first with continuing releases to come, as well as music under his real name, "Michael L. Rogers". In November 2020, Michael brought a new project under a new music name Time Traveler with his album "Sky Falter". Since Michael's start date at Heart Dance, he has won the 2019 ZMR Award for "Best Electronic Album Of The Year" with his second album, "Flight Lounge". 
Track Listing
01. Across The Water (5:22) 
02. Birth Of Ancient Places (6:41) 
03. Forgotten Kingdom (5:30)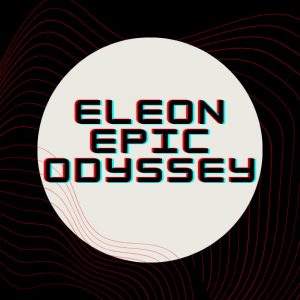 04. Hidden In Time (4:47) 
05. Mysterious Reflection (5:03) 
06. Precious Stones (5:53) 
07. Dive (5:47) 
08. Morning Valley (4:42) 
09. Epic Journey (6:13) 
10. Beach Days (5:15) 
11. Just A Day's Journey (6:54) 
12. Worlds In The Deep Chasm (8:00) 
TOTAL RUNNING TIME: 1hr 1 minutes
Composed by Michael L. Rogers 
Mixed and mastered by Cass Anawaty at Sonoran Mastering – Scottsdale, AZ 
Hidden in Time will be available on release day on all streaming platforms,
including iTunes, Amazon, and BANDCAMP.
---
Benno Veugen Hidden in Time, New Age, New Age Show, Peaceful Radio, Peaceful Radio Show