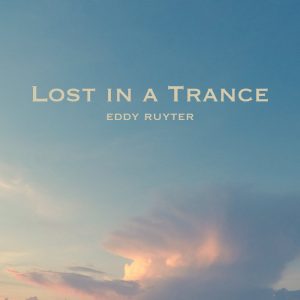 'Lost in a Trance' new EP by Eddy Ruyter in Peaceful Radio Show 1529
14 February 2023 Artists
---
Click on photo for Eddy's Bandcamp page.
Composed in the dead of winter during the peak of the pandemic,
my goal with "Lost in a Trance" wasto create something that
mirrored the monotony of day-to-day life but also portrayed the
beauty of the situation – the snowfalls, the break from the
regular grind of life, and the unexpected time with family. Maybe
that's a very specific and unattainable thought, but thissong
doestake me back to that moment in my life.
Track Listing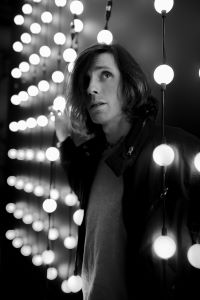 01. Into Tomorrow (3:36)
02. Float (2:34)
03. Lost in a Trance (3:26)
04. Sunday's Calling (3:27)
Total Time: 13 minutes
Credits
Artist: Eddy Ruyter Composer: Eddy Ruyter / Edward Ruiter
Mixing / Mastering: Cass Anawaty, Eddy Ruyter / Edward Ruiter
Eddy Ruyter is a keyboardist, guitarist, and composer based out
of Toronto, Canada. Holding both a BMus and an MA, his
musicality and dedication to his craft have taken him around the
world to perform at legendary events and venuesincluding The
GRAMMYS®, Saturday Night Live, Wembley Stadium, Rock in
Rio, and many more. Ruyter has performed alongside
international artistsincluding Shawn Mendes, Camila Cabello,
Khalid, John Mayer, Miley Cyrus, Ed Sheeran, James Bay, Zac
Brown Band, Francesco Yates, Spoons, The Strumbellas, Demi
Lovato, and the Jonas Brothers. While off the road, Ruyter is
constantly cultivating his creativity by engineering or laying
down tracksin the studio. Most notably, you can hear him behind
several of Shawn Mendes' acoustic and live releases, as well as on
records by Delaney Jane, Julien Kelland, Kim Davis, and Tim
Hicks. Recently venturing into the world of artistry, Ruyter has
taken what he'slearned from the community of talented
musicians around him and channeled it into the creation of
emotional and moving solo piano compositions. Whether in a
studio or in front of 100,000 fans, Ruyter brings a dynamic and
engaging performance that issure to be noticed and appreciated.
---
Benno Veugen Eddy Ruyter, Lost in a Trance, Peaceful Radio, Peaceful Radio Show