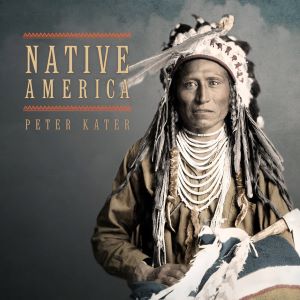 'Native America' new album by Peter Kater in Peaceful Radio Show 1517
20 November 2022 Artists
---
---
Scroll down and click on Peter's photo for his website.
A message from Peter,
I've had the honor to work, perform and record with many of the worlds great Native American musicians over the last few decades.   This album is a compilation of some of my favorite tracks featuring many different musicians.   It is an homage to Native American peoples and culture.
This album features performances by Native American musicians: R. Carlos Nakai; Bill Miller; Joseph Firecrow; Rita Coolidge; Robert Mirabal; Kevin Locke; Coyote Oldman and Arvel Bird; and additional musicians Paul McCandless; Michael Hamilton; Dominic Miller; Richard Hardy and the Bratislava Symphony Orchestra and Choir.
2 x Grammy Winning/Multi-Platinum selling Pianist/Composer Peter Kater has been a leading innovator of contemporary instrumental music for 4 decades. He's received many awards and accolades for his rich and diverse music including 14 Grammy Award nominations and two Grammy wins. He's released over 70 critically acclaimed recordings and has scored the music for over 100 television and film productions including 11 On & Off-Broadway dramatic plays. From solo piano and contemporary jazz ensembles to full orchestral works his cross- genre music is heard all over the world from the Olympics to Carnegie Hall. He is known for his many groundbreaking collaborations with musicians such as Native American flutist R. Carlos Nakai; Sting guitarist Dominic Miller and Sacred Chantress Snatam Kaur. And as an avid environmentalist and humanitarian Peter is a proud recipient of the Environment Leadership Award from the United Nations.
 Track Listing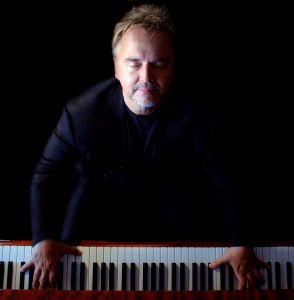 1.  A True Heart (feat.R. Carlos Nakai & Bill Miller) 2:53
  2.  Sweet Embrace (feat. Joseph Firecrow) 4:47
  3.  Buffalo Song (feat. Kevin Locke) 4:39
  4.  Beautiful Heart (feat. Joseph Firecrow) 4:33
  5.  My Land, My People, My Soul (feat. Bill Miller) 4:41
  6.  Petroglyphs (feat. Coyote Oldman) 3:11
  7.  The Greeting (feat. Joseph Firecrow & Arvel Bird) 5:08
  8.  Shaman's Call (feat.  R. Carlos Nakai) 3:41
  9.  Midnight Blue (feat. R. Carlos Nakai & Bill Miller) 3:14
10.  Moonlight Passage (feat. Kevin Locke) 5:18
11.  Time Forgotten (feat. Robert Mirabal) 4:07
12.  Way Of The Heart (feat. Bill Miller) 5:07
13.  Eagle's Song (feat. Joseph Firecrow & Arvel Bird) 3:55
14.  Passage Of Time (feat. Robert Mirabal) 4:25
15.  I Am Walking (feat. Rita Coolidge) 4:10
16.  Calling Me Home (feat. Bill Miller) 5:02
17.  Desert Odyssey (feat. R. Carlos Nakai & Bill Miller) 3:21
---
Benno Veugen Native America, New Age, New Age Music, Peaceful Radio, Peaceful Radio Show, Peter Kater