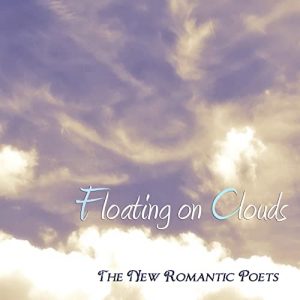 'Floating on Clouds' debut album by The New Romantic Poets, label GAP Music, at Peaceful Radio Internet Station
25 November 2020 Artists
---
Click GAP Music logo for website.

From the delightful opening piano, to the introduction of the magical harp, accompanied along the way by the beautiful clarinet, you really do feel that you are about to hear something very special.
The New Romantic Poets consist of Stuart on piano and guitars, Adele on harp and Alex on clarinet and also piano. This wonderful trio really do work in harmony and produce music of the highest caliber.
There are eight tracks on their debut album, all of which tell a story. With angelic harp, haunting clarinet, dancing piano, chimes ringing in the distance, while strings play softly within the listener's ear. 'Floating on Clouds' is an absolutely stunning first album from The New Romantic Poets.
---
Benno Veugen Adele & Alex, GAP Music, New Age, New Age Music, Peaceful Radio, Peaceful Radio Internet Station, Stuart, The New Romantic Poets