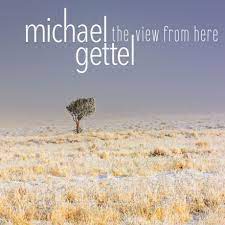 'The View From Here' new album by Michael Gettel in Peaceful Radio Show 1495
20 June 2022 Artists
---
Click on photo for Michael's Facebook page.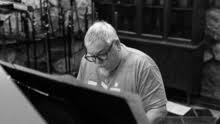 Michael Gettel is back! Over 20 years since the release of his final release on the Narada label, The Journey North (1999), he now presents The View From Here. It is, in many ways, reminiscent of his debut album San Juan Suite from 1986. Old fans will immediately recognize Gettel's signature sound, while people new to his music will be amazed by the expressive and well-crafted compositions and incredible performances. The album takes the listener to solo piano heaven in less than three minutes – and the view from here is nothing short of breathtaking!
The album has that certain 1980s solo piano flow that so many fans of this genre cherish and return to, again and again. But it would be wrong only to gaze back, especially since The View From Here is an album that points towards the future. Let's hope that this will be the beginning of a new, rich and rewarding chapter in Gettel's discography.
The View From Here is, in short, a fabulous return by this one-of-a-kind artist. It will improve even the finest playlist of solo piano music.
BT Fasmer
---
Benno Veugen Michael Gettel, New Age, New Age Music, Peaceful Radio, Peaceful Radio Show, The View From Here