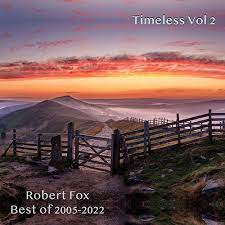 'Timeless Vol. 2' new album by Robert Fox, label AD Music, in Peaceful Radio Show 1499
21 July 2022 Artists
---
Click on photo for AD Music website.
"Timeless Volume 2" showcases the very best new age and electronic music of
Robert Fox, taken from his solo albums released between 2005 and 2022. The
16 tracks flow seamlessly from one to another with a grace and majesty
befitting one of the UK's leading exponents of the genre. Indeed, Robert was
once described as "Master of the grand soundscapes".
From the epic 'Earth' through delicate voice laden tracks like 'Desert Song' and
'Kindred Spirit', to thematic gems like 'Dirty Old Train' and 'Another Time,
Another Place' or darker atmospheric tales like 'Resurrection' and 'Cathedral',
this stunning collection is mesmerising in showcasing the brilliance of Robert
Fox. All 16 tracks have been edited and remastered to present, arguably, one of
the best Robert Fox albums to date.
If you're new to the music of Robert Fox, then this would be a great starting
point. If you're already a fan, then "Timeless Vol 2" is a must have companion to
Timeless Vol. 1. This collection is not only representative of some of Robert's
finest new age/electronic music, but it presents a coherent album that stands up
as far more than just a compilation.
Catalogue number AD230CD
Category: New Age/Electronic
UPC 780017023024
Digital UPC: 196626716057
Release Date: 8th July 2022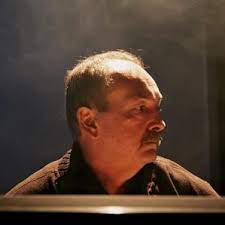 CD, 16bit & 24bit MP3, Flac & Apple Lossless.
1. Earth (3:18) 2. Dream State (5:44) 3. Desert Song (5:33)
4. Kindred Spirit (6:15) 5. The Temple (4:11) 6. Dirty Old Train (4:50)
7. Pieta, Pt.1 (4:07) 8. The Devil's Puzzle (6:09) 9. Resurrection (2:08)
10. Sceptered Isle (4:47) 11. Icarus (6:57) 12. Woodland in Blue (4:13)
13. Cathedral (4:57) 14. The Serpent's Tail (5:38)
15. Another Time, Another Place (4:46) 16. Persian Sunset (5:25)
All tracks 2022 Remastered
CD album time 79.00
Music composed by Robert Fox. Re-Mastered by David Wright.
Music Published by Notting Hill Music/Kobalt Music
---
Benno Veugen AD Music, Electronic Music, Peaceful Radio, Peaceful Radio Show, Robert Fox, Timeless Vol. 2