'Bliss' new album by Frolin in Peaceful Radio Show 1560
29 September 2023 Uncategorized
---
Click on photo for Frolin's Bandcamp page.
Norway-based Frolin ties together his atmospheric and peaceful world
with his newest album, 'Bliss'. The eight-track album is filled with
ambient soundscapes that will allow the listener to find true calmness
and embrace that love is all around them. Tracks like 'Missing You' and
'How Are You?' will give listeners a chance to reflect and find closure on
loved ones lost and connections that may have slipped away over time.
Let go of your worries, find closure in the uncertainty of tomorrow, and
reach a true state of 'Bliss' with this beautifully composed album.
Hailing from Haugesund, Norway, Frolin is an up-and-coming artist with
a penchant for writing infectious tunes and relatable narratives.Inspired
by internationally acclaimed artists like John Coltrane, Frolin's music
the journey began at a tender age in preschool where he played around
with his grandma's electric organ, playing melodies he heard on the
radio.
Being an avid storyteller, Frolin is greatly influenced by real life
experiences, drawing inspiration for his music from personal events and
hardships, allowing this to invoke strong emotions in people. Apart from
invoking emotions, Frolin has a unique innate competency to ingeniously
present music in multiple styles, all while maintaining a consistent
brand, one of the factors that make this artist one to keep an eye out for.
With big dreams and plenty of energy to spare, Frolin seeks
to positively influence society with his music, and is well on his way to
becoming one of the most phenomenal artists in our generation.
Track Listing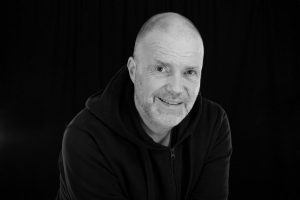 01 New Energy (1:56)
02 I'm So Grateful (2:38)
03 One Universe (2:21)
04 Love is Everywhere (2:21)
05 Feels Like Heaven (2:36)
06 Missing You (2:29)
07 Bliss (2:59)
08 How Are You? (2:17)
Total run time: 20 minutes
Album credits:
Composed and recorded by Frolin
Mastered by Audio Animals
---
Benno Veugen Bliss, Frolin, Peaceful Radio, Peaceful Radio Show