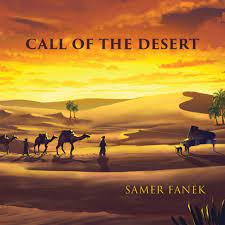 'Call of the Desert' new album by Samer Fanek at Peaceful Radio Internet Station
13 May 2022 Artists
---
Nostalgia, longing and the dream of being somewhere else have always been important in Samer Fanek's music – but on his new album Call of the Desert, he takes it one step further: into the desert. Fanek was born and raised in Jordan, so this is a climate he knows intimately. Call of the Desert is a spellbinding and heartfelt journey, filled to the brim with mystique, exotic flavors, and – most importantly – Fanek's one-of-a-kind melodic brilliance.
The album's perhaps foremost quality is its accessibility. The traditional Arabic instruments are mixed with the modern arrangements with love and skill. Call of the Desert is like a bridge between two worlds of sound. There is also a nice touch of contemporary instrumental and New Age music here – and hopefully, the album may make these genres more accessible to an Arabic audience.
This new chapter in Samer Fanek's discography is brimming with creative twists and turns. Old fans will feel right at home thanks to Fanek's unique and personal style, while new fans might be recruited thanks to the album's theme and setting. Highly recommended!
BT Fasmer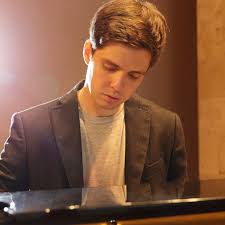 Click on photo for Samer's website
---
Benno Veugen New Age, New Age Music, Peaceful Radio, Peaceful Radio Internet Station