'Cosmic Starlight' new album by David Stern in Peaceful Radio Show 1560
25 September 2023 Uncategorized
---
Scroll down and click on photo for David's website.
The purpose of this music is to take you on a cosmic voyage, bringing inner peace, healing and inspiration, in either good or challenging times.
The music is a selection of some of my best New Age music dating back from the 1990's to recent times. Susan Jacoby deeply moved my spiritual group away with performances of Song of Blessings (one was a large gathering in a grand ballroom), and it has been used for memorial services.
Iasos, who you may know as one of the originators of New Age music (best known for his amazing Angels of Comfort), wrote this of my music: "My friend, David Stern, is a classically-trained composer, that has gradually morphed into a spiritual electronic-music-creator. The emotions in his delicate music are tender & uplifting."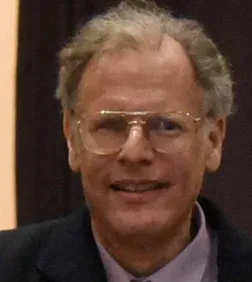 David Stern sees music as an avenue of spiritual and emotional expression, whose highest purpose is to connect people with the divine, to provide upliftment and healing.
David has a Ph.D. in music theory from The Graduate Center of the City University of New York and has taught music theory at various colleges. He has done music work for major clients in the Los Angeles music world, including The Los Angeles Philharmonic and major TV shows including "The X Factor" and "America's Got Talent." He composes music in classical, new age and folk genres. In the New Age music world, David's music has received praise from pioneer composer Iasos and Grammy winning cellist David Darling, and his arranging was praised by New Age music reviewer BT Fasmer. His music has been used over the years for spiritual media and classes.
Source: Newage Music Planet
---
Benno Veugen Cosmic Starlight, David Stern, Peaceful Radio, Peaceful Radio Show