Peaceful Radio Show 1510: "Even In My Wildest Dreams" (Jonathan Cain)
1 October 2022 Artists
---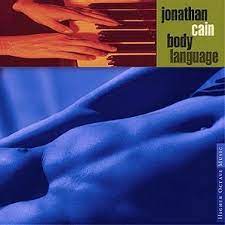 Peaceful Radio: Peaceful Music for a Peaceful Mind
Production: Benno Veugen
E-mail: peacefulradiomail@gmail.com
Also on Facebook & Twitter
Peaceful Radio Playlist 1510 part 1 
1) Album: Fading Light / Track: Shunshine
Artist: Dreamproject
2) Album: Returning Tides Vol. 2 / Track: Reconnected (2022 Remaster)
Artist: David Wright
3) Album: Life Morphing / Track: Wulf's Theme
Artist: BioLogICal-Events
4) Album: The Forests and Shores of Acadia / Track: Incoming Tide
Artist: Jill Haley
5) Album: Magic Island / Track: The Hub of the World
Artist: G.E.N.E.
6) Album: Zen (Shakuhachi Guqin Koto Yangqin Gayageum) /
Track: Autumn Mountain Song
Artist: Rodrigo Rodriguez
7) Album: African Moments / Track: Feel the Heat
Artist: KOWA
8) Single: Inocencia – Solare
Artist: Juan Maria Solare
9) Album: Body Language / Track: Even In My Wildest Dreams
Artist: Jonathan Cain
10) Album: Farewell to Memories / Track: In The Afternath
Artist: Orchestra Indigo
11) Album: Language of Touch / Track: Shoji
Artist: L'Esprit
12) Album: Exaudia / Track: Stories of Love, Triumph and Misfortunes
Artist: Lisa Gerrard and Marcello De Francisci
13) Album: Messenger / Track: Earth Mother
Artist: Scott Fitzgerald
14) Album: Sound Vessel /
Track: Waterfall of Human Ambivalence
Artist: Ceramic
15) Album: Far Journey / Track: Far Journey
Artist: L'Esprit
Peaceful Radio Playlist part 2
1) Album: Far and Wide / Track: The Side of North
Artist: Blue is Nine
2) Album: Close Enough to Perfect / Track: Close Enough to Perfect (for Me)
Artist: Louis Anthony deLise
3) Album: Dragon's Flight / Track: HongKong Island
Artist: G.E.N.E.
4) Album: Deep Dive / Track: Part III instrumental
Artist: Rara Avis
5) Album: The Promise Ring / Track: Are You?
Artist: Jon Anderson
6) Album: Infinity Volume I / Track: Movement I (Event Horizon)
Artist: Keith Richie
7) Album: Passport / Track: Old San Juan
Artist: Doug Cameron
8) Album: Tranquility Studies / Track: Space + Sound
Artist: NTHNL
9) Album: ENN / Track: 8
Artist: Hiroki Okano
10) Album: Isle of Shadows /
Track: Pathetique Soanta No.8 Op. 13II Adagio Cantable – -Ludwig van Beethoven
Artist: Christopher Boscole
11) Album: Tovertonen-Overtones / Track: Hannah
Artist: Borg Diem Groeneveld
12) Album: Always / Track: Turning Point
Artist: Dan Chadburn
13) Album: Alhambra / Track: The Infantas
Artist: Jon Mark
14) Album: Solo Piano / Track: Feeling Shunshine (Softly)
Artist: Fiona Joy Hawkins
15) Album: Leela / Track: Leela#5
Artist: Hiroki Okano
Peaceful Radio broadcast by ZFM Zandvoort https://zfmzandvoort.chayns.net/
---
Benno Veugen Benno Veugen, Blue Is Nine, Borg Diem Groeneveld, Ceramic, Christopher Boscole, Dan Chadburn, David Wright, Doug Cameron, Dreamproject, Fiona Joy Hawkins, Hiroki Okano, Jill Haley, Jon Anderson, Jon Mark, Jonathan Cain, Juan María Solare, Keith Richie, L'Esprit, Lisa Gerrard, Louis Anthony Delise, Marcello De Francisci, New Age, New Age Music, NTHNL, Orchestra Indigo, Peaceful Mind, Peaceful Music, Peaceful Radio, Peaceful Radio Show, Rara Avis, Rodrigo Rodríguez, Scott Fitzgerald