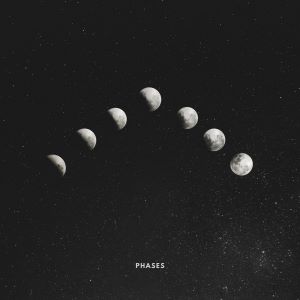 'PHASES' new album by Ross Christopher in Peaceful Radio Show 1505
29 August 2022 Artists
---
Click on photo for Ross website.
Ross Christopher'slatest full-length album, PHASES, is a
deeply moving concept album, conjuring the Phases of the
moon. PHASES is both hopeful and stirring and features Ross
Christopher's unique ability to blend other-worldly ambient
guitars with cascading violins and cellos. Each song is a sonic
representation of its particular lunar phase – moving from
darknessto light, and fading again towards darkness.
His music will resonate with fans of artistslike Hammock,
Sleeping At Last, Explosionsin the Sky, Bonobo, Eluvium, and
Olafur Arnalds.
TRACK LISTING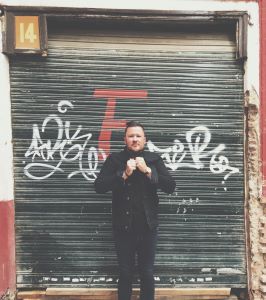 Phase I (02:49)
Phase III (03:51)
Phase III (04:40)
Phase IV (04:07)
Phase V (03:46)
Phase VI (04:40)
Phase VII (04:26)
Phase VIII (03:47)
Total run time: 33 minutes
CREDITS
ROSS CHRISTOPHER
P H A S E S
Written and recorded by Ross Christopher
at SiloTREE Studio (St. Louis, MO)
Masted by Chris Bethea
at Muscle Shoals Mastering (Muscle Shoals, AL)
Album Artwork by Ross Christopher
Available on all majorstreaming platforms
Ross Christopher is a forward-thinking ambient-orchestralsongwriter, violinist, composer, and
producer. His minimalist approach to songwriting and composing is both beautiful and haunting –
intricately weaving strings and electronic ambiance into vivid cinematic soundscapes.
His music and string performances have been featured on Grammy Award winning songs, films,
documentaries, and television (Grey's Anatomy, NPR, Reign, CNN, HUB Network, RAC, Sleeping at
Last, Jars of Clay, etc.). When he's not performing or composing his own music, Ross Christopher
produces music and writes/recordsstring arrangementsfor other bands and artists at his St. Louis
studio (SiloTREE Studio).
Ross Christopher is also notoriousfor hislive solo performance, which haslanded him on bills,
festivals, and touring more than two thousand shows acrossthe globe, with the likes of Sleeping at
Last, Jars of Clay, Andrew Belle, Colony House, Guster, The Wallflowers, Robert Randolph, The
Black Crowes, Kishi Bashi, Sucre, and many, many more.
Ross's music can be heard on the SXM Spa channel as well as many terrestrial and non-terrestrial
radio stations.
FOR MORE INFO VISIT:
WWW.ROSSCHRISTOPHER.COM
WWW.HEARTDANCERECORDS.COM/ROSSCHRISTOPHER
---
Benno Veugen Peaceful Radio, Peaceful Radio Show, PHASES, Ross Christopher